Arts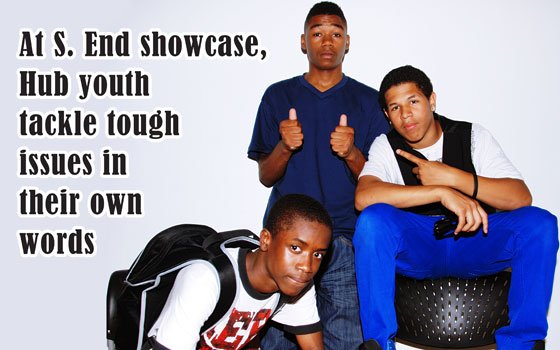 On top of that, he added, there's no edited version of the issues they face.
"I understand the feeling of surprise people get when they see these kids, but honestly, we have to stop assuming the worst when it comes to our youth," said Bain. "When you can assume that they're brilliant, assume that they're geniuses and ask them what's on their mind and what they'd like to talk about, you get so much more out of them."
As young dancer Stroud sees it, that's precisely what the SNAP showcase offers.
"I want to be the greatest when I grow up," said Stroud, who performs ballet as well as krump. "This program lets me express how I'm feeling through dance. I get angry at times like anybody else, but the program gives me a way to release how I'm feeling."
ABCD SummerWorks is a jobs, education and mentoring program serving low-income, at-risk youth from Boston's inner-city neighborhoods between the ages of 14 and 21.
It provides at-risk young people with employment and skill-development opportunities, works with the Boston Public Schools to lower dropout rates, and educates participants about topics like career advancement, financial matters and community building.
This year, federal stimulus funds made it possible for ABCD to employ 2,200 young people through the SummerWorks program in a variety of settings, ranging from day care facilities and summer camps to colleges and hospitals.
The stimulus dollars doubled their capacity — the program served 1,100 kids last year. But resources remain in high demand, according to ABCD; they received over 4,000 SummerWorks applications this year.
"We must invest in our kids early," said ABCD's Drew. "Yes, it's a lot of money. But more importantly, it's one hell of an investment."