PBS series spotlights Native American past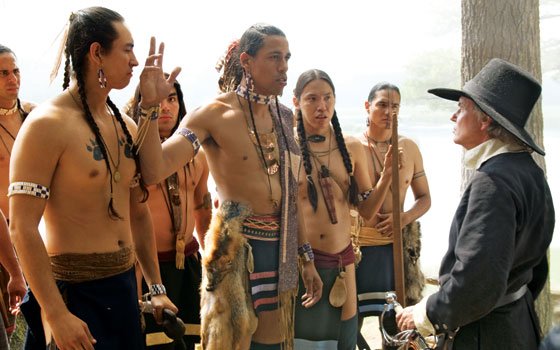 "This [film] is the most historically accurate telling [of] this story in my lifetime," Studi said. "Some people think we are victims, when in fact, we had a hand in our own destiny."
In the final film, "Wounded Knee," Native Americans are shown taking charge of that destiny on the night of Feb. 27, 1973, when 200 Oglala Lakota and American Indian Movement activists seized several major buildings near the original site of the Wounded Knee massacre of 1890, where approximately 300 Native Americans were killed by federal troops.
Sharing the same characteristics of the civil rights movement of a few years earlier, the protesters gained international notoriety for their 71-day siege, during which they demanded to be given an official apology from the U.S. government for transgressions spanning more than 100 years.
Directed by famed filmmaker Stanley Nelson, best known for his 2006 documentary, "Jonestown: The Life and Death of Peoples Temple," "Wounded Knee" uses actual newsreel footage never before seen by the public.
Executive producer Grimberg said she hopes that "Wounded Knee" and the rest of the "We Shall Remain" series will spark renewed discussion of Native Americans' place in society.
"I hope there is a new conversation about Native people," she said. "Americans will get a totally new perspective."
"We Shall Remain" premieres Monday, April 13, 2009, at 9 p.m. on WGBH Channel 2. For more information about the program, visit http://www.pbs.org/weshallremain.