No trials yet for FBI's civil rights initiative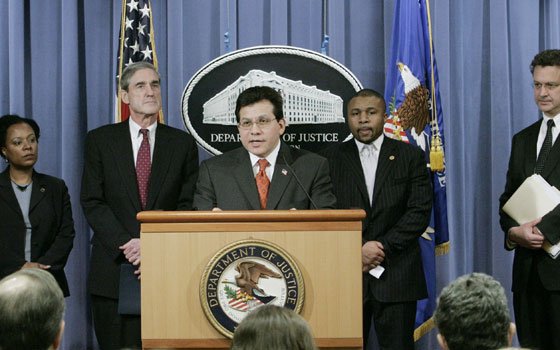 Gonzales, seven months away from resigning under fire, also pledged to chase justice. "We hope we can bring closure to some of these cases," he said.
Mueller promised the cases would be sent to FBI field offices for review. Months later, he testified before the Senate Judiciary Committee that 26 cases had been forwarded to the Justice Department for prosecutorial analyses.
They've been there for more than a year.
A bill in Congress that would have allocated $10 million annually to pursue cold civil rights cases — the so-called Till Bill, named for Emmett Till, a murdered black teenager — passed the House overwhelmingly but failed in the Senate. For two years it was blocked by a maneuver called a "hold," initiated by Sen. Tom Coburn, R-Okla. He argued the government should not give money to new programs until it figures out what to do about chaotic fuel prices. Supporters hope Congress will revive the funding measure.
Meanwhile, the cold case initiative remains under FBI's civil rights division, with no independent budget.
The FBI will reveal little about the initiative. Some civil rights leaders wonder whether it was more than an effort to cast the embattled Gonzales in a more favorable light.