Second Suffolk candidates talk issues, accountability
Talia Whyte | 9/10/2008, 4:45 a.m.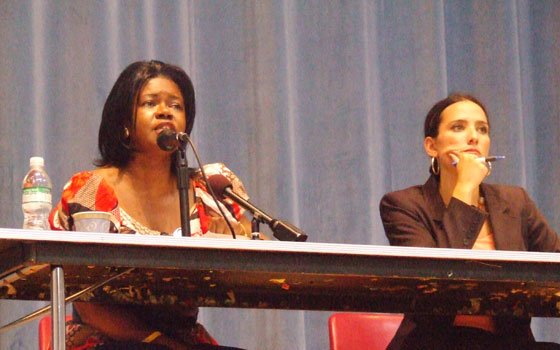 The top issue of the evening, affordable housing and the foreclosure crisis, was dominated by Wilkerson, who cosponsored a bill that would give homeowners a six-month moratorium on foreclosures resulting from unfair subprime loans.
However, when talk turned to campaign finance laws and how best to uphold them, Wilkerson had a simple answer.
"Try my best to follow them," she said sarcastically before saying that she takes the issue seriously.
Last month Wilkerson reached an agreement with the state attorney general's office acknowledging past campaign finance violations. As part of the settlement, she paid $10,000 in personal funds and agreed to give up roughly $30,000 she claimed her campaign owed her.
"I will uphold, not try to, but uphold campaign finance rules," Chang-Diaz sternly said following Wilkerson's response. "Voters can look at my record before they vote for me."
Following the debate, many attendees said they still were not sure whom they were going to vote for, as the candidates are almost identical on the issues. But accountability, or a lack thereof, could be a deal breaker.
"This race really comes down to the political morality of the candidates," said Joan Forbes-Johnson of Jamaica Plain. "What is more important: strength on the issues or accountability? That is the question."