On and off stage, play sparks dialogue about HIV/AIDS
Akiba Abaka | 10/22/2008, 5:08 a.m.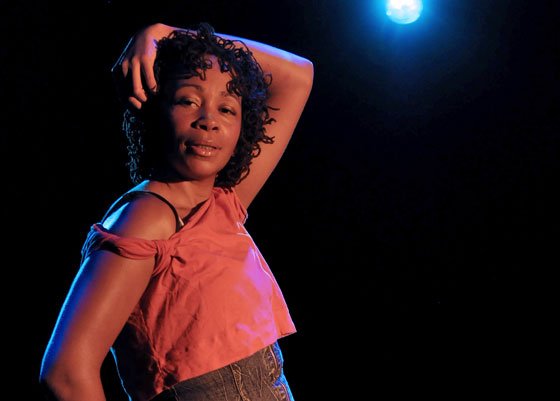 Concerning black men and their health, Lawrence Dalton sees a more deep-rooted cause for why men of color tend to be uninformed about their HIV/AIDS status.
 "I think that there is a mistrust of the medical profession that is deep-seated," he said. "They don't feel comfortable; they feel that conversations are being had about them that are above their head. They don't have the level of understanding of their own disease that will allow them to be good consumers. Hence, they back away, and don't show up."
The sense of invincibility and rejection of fear that can drive black men away from learning their HIV/AIDS status are often present in hip-hop culture. For many black men, the tales and images of sex in their favorite songs can supersede the facts — like the statistics that place young people between the ages of 14 and 24 among the groups with the highest rate of new HIV/AIDS infections each year.
TiElla Grimes, a youth worker and HIV/AIDS activist, started reaching out to her peers after three of her openly gay uncles died from the disease.
Now in her early 20s, Grimes has been working with teens since she was 17. She said she encounters many stigmas in her work, but tries very hard to overcome them and help her peers get educated about the disease.
Grimes also sees a connection between the consciousness of young people and HIV/AIDS and the consciousness of the hip-hop community toward the disease.
"To be honest, I stopped listening to hip-hop, because of the mixed messages that people were putting out there," she explained. "See, you can have a [HIV education] campaign by whoever, but if you see them in their music video slapping some female on her butt, you don't see them with a condom. It's definitely mixed messages in the hip-hop community, because if you have rappers that are saying, 'Wrap it up,' but then in the video they are not doing it, all that they said has been erased."
Another discussion session probed the response of the black church to the HIV/AIDS crisis.
During the civil rights movement, the black church emerged as the hub of community organizing and a crucial vehicle for dispersing information. But because HIV/AIDS is a sexually transmitted disease, dealing with its impact represents a very different sort of crisis — one that often causes faith-based organizations to teeter on the outskirts of direct discussion.
"We don't like to talk about sex," said the Rev. Martin McLee, district superintendent for the Metro Boston Hope District of the New England Conference of the United Methodist Church. "It's not that the black church doesn't care. It's that the black church just doesn't know how to talk about sex, whether it's teen pregnancy, the homosexual situation [or] spouses cheating on each other."
But McLee said he believes that the church should be a place to have those talks.
"When we begin to have the difficult conversations in our churches and provide safe places for these conversations, people will learn to change harmful behaviors, and risk will be reduced and the HIV/AIDS data will reflect a reduction," he said. "And I am talking about the whole gamut, everything from condom usage to limiting sexual partners to use of clean needles for [intravenous] drug users."