Senegalese hip-hop at heart of 'Dakar'
Talia Whyte | 10/15/2008, 5:27 a.m.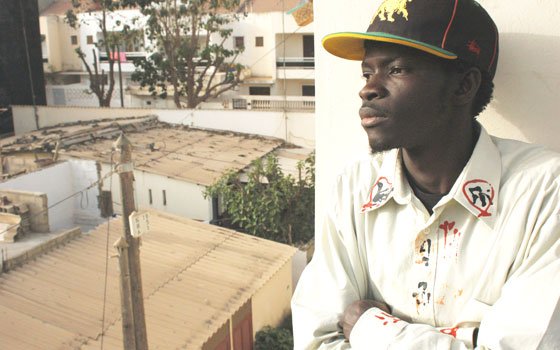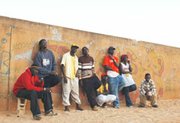 Thirty years ago, hip-hop emerged as an artistic means for black and Latino youth in New York City to express their dismay with the urban blight surrounding them. Today, as globalization enables cultures to spread farther and faster than ever, hip-hop has become the protest music of choice for youth around the world.
The documentary "Democracy in Dakar," one of the films to be featured next week in the American Islamic Congress' Muslim Film Festival, showcases Senegalese rappers taking the mic and advocating for social change, both on their own terms.
Filmmaker Ben Herson developed the idea for the film while a student at Hampshire College. He was working on his thesis on the 2007 presidential election in the West African nation and the influence the race had on Senegalese hip-hop artists. He traveled to Senegal's capital city, Dakar, in 1999 and met with some rappers enthusiastic about the idea of being in his film.
"Hip-hop's worldwide influence is often overlooked in America," Herson said. "I went there and bought some hip-hop tapes to listen to. I don't understand the Wolof [language] spoken in the songs, but I could understand that there was something powerful being said by these artists."
There are an estimated 3,000 hip-hop acts in Dakar. The rappers in the film — including some, like the trio Daara J, who may be familiar to American audiences — rhyme about the poverty and hopelessness in their communities. Some credit the legendary group Public Enemy for radicalizing them into using music to push for social justice.
However, because of their deeply held Muslim beliefs, there are some characteristics of American hip-hop that Senegalese rap artists would rather not embrace — namely misogyny.
"Senegalese rappers have conflicted emotions about American hip-hop when it comes to objectifying women," Herson said. "Rappers over there take what they want out of American culture and leave the other things they don't want at the door."
While the most popular American female rappers are known for their raunchy lyrics and risqué performances, female MCs in Dakar use hip-hop to speak out on issues like education and homelessness from a feminist perspective.
"We talk about issues facing women," said Gina, of the group Farafina Moussa, in the film. "Altogether our music is to educate people and make them aware."
The film centers on the first seven years of Senegal President Abdoulaye Wade's administration. Wade was elected in 2000 after 40 years of socialist rule, a regime change sparked by the desire of the populace — including Dakar's hip-hop community — to see improvement in the economy. As a matter of fact, when Wade was elected he thanked the rappers for being his staunchest supporters.
However, the honeymoon ended quickly when it became apparent that the new president was not all he was cracked up to be. Wade has been hampered by accusations of corruption and acts of violence against opposition leaders, critics say, and for not doing anything to improve the country's economy. Senegalese press have complained about the lack of free speech in the country, and there have been reports of verbal and physical assaults against journalists who dare say anything negative about the president.