Black businessman spars against affirmative action
Associated Press | 10/8/2008, 4:46 a.m.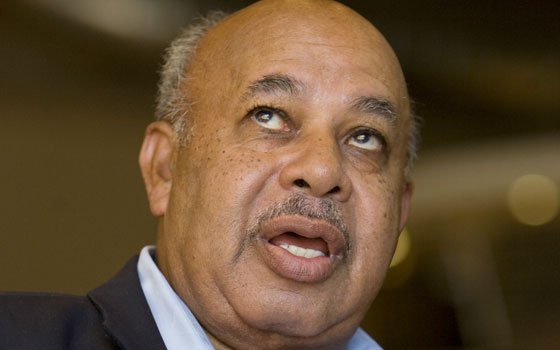 Meanwhile, a national group is questioning how much money Connerly makes. Kristina Wilfore, executive director of the Ballot Initiative Strategy Center, which opposes Connerly's efforts, said his compensation is "out-of-whack with any nonprofit industry standards."
"Ward Connerly has used voter fraud and deception to place his initiatives on the ballot and profited off a campaign to outlaw equal opportunity," Wilfore said.
Said Connerly: "Why would I have to do that when I had a very successful company from which I earned far more than I could make running a national nonprofit effort that resulted in significant abuse to me and my family?"
Connerly said he's paid about $300,000 a year by the organization he founded to take his initiative beyond California.
At his Sacramento consulting firm, Connerly and Associates, which originates home repair loans and serves as the administrative arm for professional trade associations, he earned $2 million a year. He stopped taking a salary from the firm in 2005.
Connerly was born in 1939 in Louisiana, then moved with his family to California. He married a white woman, Ilene. Interracial marriage wasn't common in 1962, and the union estranged them from her family until their son was born, Connerly wrote in his 2000 memoir, "Creating Equal: My Fight Against Race Preferences."
But Connerly calls "black" and "white" superficial descriptors. In his own case, Connerly said, "black" actually means French Canadian, Choctaw, African and Irish American.
Connerly said he hopes Barack Obama, the Democratic nominee for president, might address the issue if elected. Obama is the son of a black man and a white woman.
"I may be wrong, but I honestly think that Sen. Obama, in an ideal world, would like to get rid of race as an issue in American life," Connerly said. "I really believe that. And I'm not an Obama supporter."
It may be unlikely, since Obama has said he opposes Connerly's efforts to end affirmative action.
Connerly predicts Republican nominee John McCain — who has said he supports the measures — "would ideally like to leave [the issue] alone" if elected.
"Although he supports the initiatives, I believe he would just as soon that it go away," Connerly said. "He doesn't want to come across as hostile to black people and Hispanics."
(Associated Press)