A conversation with architect M. David Lee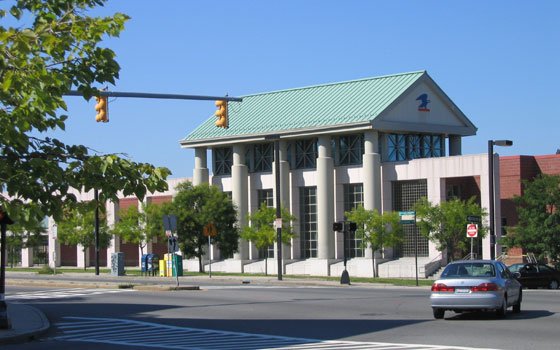 One of the first big jobs Lee was assigned at the young firm was to prevent a highway from being developed through the Southwest Corridor, which would have split up the neighborhood around the campus of Northeastern University. Stull and Lee presented an alternative plan that resulted in the development surrounding the area today.
Lee admits he was pleased with the work he did back then but says that one of his proudest moments actually came last year, when his firm worked on creating a memorial in New Orleans after Hurricane Katrina.
Not only did thousands of residents feel physically stranded during and after the hurricane, Lee says, but many said they felt emotionally abandoned as well.
"The whole idea for us was to help them rebuild," Lee remembers, saying he wanted to support their needs, not dictate what he thought their needs were. "A lot of people had been superimposing their ideas. So many were saying, 'No one is listening to us.'"
One of the firm's primary objectives was to create a memorial that would recognize what all the residents went through, and honor those who lost their lives. What they came up with is a monument replete with symbolism.
Ten cylindrical beams of increasing size dominate one side of the memorial. Each beam reflects the actual height of the water levels in various places throughout the city. Seven chairs are placed around the structure. Six are painted red, to honor the families who survived. One is painted black, in remembrance of those who didn't.
Lee found the inspiration to create the piece after traveling throughout the Lower Ninth Ward. The goal was to not only complete a meaningful project, but to dedicate it on the exact anniversary of the day the deadly hurricane struck.
To Lee, it was a labor of love — so much so that all of the supplies, time and construction labor were donated. It was a job that could have cost thousands of dollars, but Lee believes that was not an issue.
"There aren't that many African American firms doing this sort of planning, and I felt a duty to do this," he says.
When the residents finally saw the finished product, many cried, Lee says. It was one of the most fulfilling moments in his career.
"I am so proud of it. It meant so much to the people," he says.
Lee has accomplished a lot in his career, but he says he hasn't surpassed his own expectations. That's not a case of a man underselling his own accomplishments; it's just that Lee never doubted he would be able to do great things.
"I came from a family of achievers," he says. "It never occurred to me when I saw white people do something that I couldn't do it too."
His father, an instrument maker for the U.S. Geological Center, and his mother, a teacher, were very encouraging.
Such confidence in his background and abilities have served Lee well in a field often dominated by whites. His dedication to serving communities of color has resulted in landmarks like the Katrina memorial, but it has also, in some ways, been a hindrance.
Sometimes his firm can be pigeon-holed, he says, presented with projects only when they are in neighborhoods of color, irrespective of whether the firm's particular sensibility suits the job.
Lee once explained the problem to American Institute of Architects magazine: "What seems to happen more often than not is that they just lump us together because we're black, and it doesn't matter whether you're a modernist, or a postmodernist or a deconstructivist or anything else."
Despite the occasional frustrations, Lee says he likes the challenge of building up different neighborhoods.
"It's hard to go into some zone areas and see what once was," he says. He quickly adds, "When I go into a neighborhood, I ask, 'What is the potential?'"
And of the many structures M. David Lee has been responsible for building, which one is his favorite?
"Whenever people ask me," he replies, "I say, 'My next one.'"