More support than expected for marijuana possession
Associated Press | 11/14/2008, 8:22 a.m.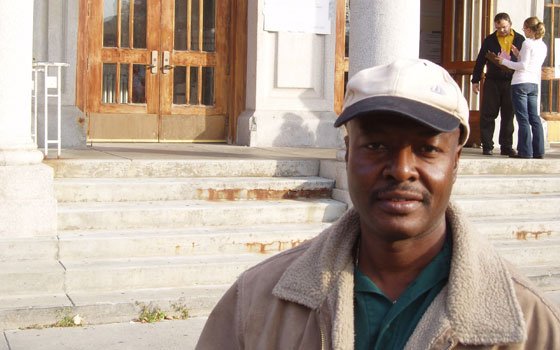 Voters in Arkansas, Hawaii and the city of Berkeley, Calif., also voted on more specific measures ranging from de-prioritizing the prosecution of marijuana-related crimes to eliminating limits on the amount of medical marijuana residents can possess.
In Jamaica Plain on Tuesday, voters seemed evenly split over the measure. Some, like Mary Anne Kenneally, voted not to change the policies, saying marijuana possession should remain a criminal offense.
Others disagreed.
"The criminal justice system is so overloaded," said Melissa England. "I'd rather [the state] put dealers in jail, rather than the people they are trying to get addicted."
The CORI issue led some voters to support a change in drug policies. Though Maureen Cunniffe would prefer no one use the drug, she said, "As a parent, [I know] some people make mistakes. Why ruin their lives?"
Other voters also voted yes because of the harshness of the current law. Jack Allen, a technical writer, said he voted yes on Question 2 because he "knew someone years ago who was trying to adopt a child, and [the state] used it against him."
"It didn't seem right for smoking a little pot years ago," he said.
Allen also said he felt the law isn't very effective now.
"If people are going to use [marijuana], they will," he said.
But some voters said they feared that decriminalizing possession of marijuana would make some Massachusetts residents more likely to use.
"Leave the law the way it is," Maarten Henkes said. "To liberalize it will mean an increase [in use by] those we really don't want to have access — principally our youth."
Renel Antoine, a fiscal administrator in Curtis Hall, agreed.
"If they make it legal, there'll be more crime, people will use it more openly and it won't be good for kids," he said.
Antoine added, however, that he supported the use of marijuana if prescribed by a doctor.
Material from the Associated Press was used in this report.