Steppin' Out with Lalah Hathaway this Saturday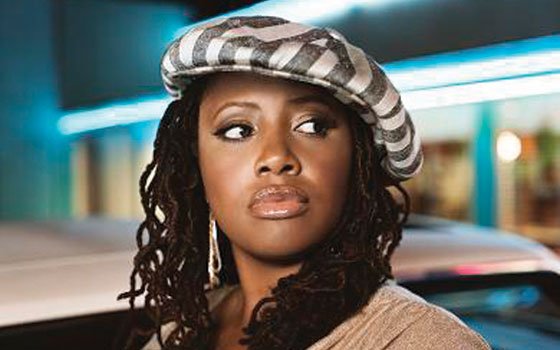 "I had a really good time in Boston, so much so that I wrote a song about it," said Hathaway, referring to "Boston," the closing track off her 2004 album "Outrun the Sky."
"It's like an old friend and I'm very nostalgic when I'm there," she continued. "I find it to be a really cool city that you can walk, kind of like a city and a town: great food, lots of culture, lots of art, a lot of students — and I think that's the main thing, a lot of young people."
While she has experienced some commercial success, many critics and fans have called Hathaway an underrated talent. But don't tell her that.
"People tell me I'm underappreciated," she said with a laugh. "And sometimes I feel like that commercially. But the people I play for — they really get it. I'd almost rather have 1,000 people really get it than 10,000 people kinda sorta get it.
"But it's hard, you know, because once you decide to take money for it, you're already [messed] up from the beginning. Having said that, you just try to keep it as real as possible, and that's the line that you tread as an artist, as a musician; and sometimes that means that not as many people know who you are."
The annual Steppin' Out gala fundraiser benefiting The Dimock Center will be held Saturday, Nov. 8. A sponsor reception and dinner runs from 6 to 9 p.m., while the gala event and performances start at 8 p.m. and end at 2 a.m. General admission tickets are available by phone at 866-468-7619 and directly from The Dimock Center, located at 55 Dimock Street, Roxbury.
For complete event information, visit www.dimock.org.