Andrew Sobers
6/3/2008, 11:07 a.m.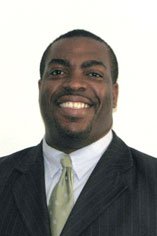 Andrew Sobers
Andrew Sobers has been appointed assistant vice president/sales manager to the lending division of Mt. Washington Bank, the bank announced in a recent statement.
In this capacity, Sobers will lead a team of lenders who will be responsible for enhancing the bank's community lending outreach and financial literacy efforts. He will direct the bank's Community Reinvestment Act (CRA) lending initiatives by focusing primarily on increasing the number of mortgages that the bank originates in the neighborhoods of Dorchester and Jamaica Plain.
Prior to joining Mt. Washington, Sobers — whose "record of success in working with nonprofit organizations and … strong connections to the community" made him an attractive hire, according to a Mt. Washington statement — served as senior mortgage development officer for Sovereign Bank. For four consecutive years, he was named one of the bank's top 20 sales staff members.
"We are proud to have Andrew join our team at Mt. Washington Bank," said M t. Washington President and CEO Edward J. Merritt in a statement. "Our prospective and current customers in Dorchester and Jamaica Plain will benefit greatly from his professional experience and expertise in the area of residential mortgage lending, especially during this current financial climate."
A 2006 recipient of the Black Achievers Award, Sobers received his bachelor's degree in management from The Barbados Institute of Management and Productivity before earning his master's degree in business administration from the University of Surrey. He recently completed a professional designation with the Institute of Chartered Secretaries and Administrators, which covers business issues such as corporate governance, law and ethics.