Arts
7/30/2008, 6:04 a.m.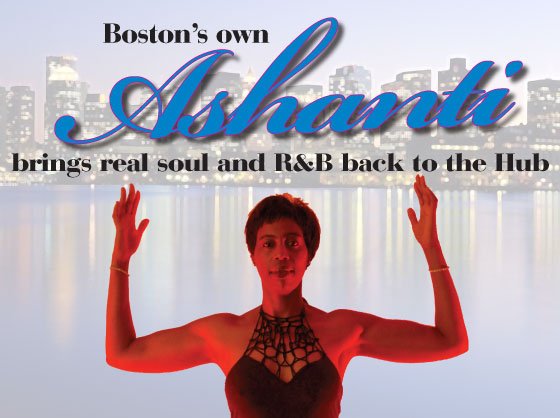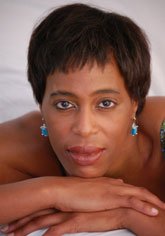 With an audience of stuffed animals and a backing band comprised of 45s, 10-year-old Ashanti Munir stood ready to deliver her first performance.
She was on punishment at the time, but sang anyway, sang well enough that when she played the tape recording a few years later for some of her friends, one of them told her to compete in a talent show at William Monroe Trotter School in Dorchester.
By then, she was 13, and had yet to find an answer to her own her own question: "If I can sing like people on the radio, does that mean I can sing?"
A grown woman now, Munir has received part of the answer:
Oh, yes.
According to independent Internet radio writer Barry Towler, Munir's recently released CD "Balance" is receiving international attention in Japan and on Britain's popular www.soulchoonz.com Web site because she writes and sings songs of "empowerment, friendship and love, you know, REAL soul music."
Munir knew all along that she could sing.
Even in elementary school, when she didn't win first prize during a talent show — despite pulling a standing ovation with her rendition of The Stylistics' "Betcha by Golly Wow!" — she knew she could sing.
Even when she auditioned at the Joseph Lee School for another talent show, only to be disqualified when judges ruled that she must have lip-synched.
Her voice sounded too sweet, Munir remembered the judges telling her, even though her background tape didn't have vocals on it — only music.
Munir's voice is of the heart. She loves RandB and it comes through. And that's by design.
 "I want you to have a chance to hear and enjoy the original music," she said of her music. "Soul music is still one of the most powerful and inspiring forms of music that we can groove to and enjoy the vibes, without all the violence and sex."
Ashanti, winner of the Apollo Theater's historic Amateur Night in 1992 and the New England Urban Music Awards, has an extensive repertoire including smooth jazz and blues numbers, Top 40 hits and classic soul.
She has also backed up the European pop rock band Dragonfly and singer Leon Beal on his "Romantic Groove" CD, and she opened for doo-wop group The Starlights at the Rio  in Las Vegas.
She is also on the Internet.
The British Web site www.soulchoonz.com is a unique online radio station promoting and supporting new and classic soul music, as well as up-and-coming artists in related genres like RandB, soulful garage, gospel and jazz fusion. The station submits their playlists to ASCAP and BMI, two of the services that keep track and protect the rights of artists, including licensing and distribution royalties.
The Internet has been a life raft for musicians across the world. In the past, African American artists confronted racism by traveling to Europe for more creative opportunities. That is no longer necessary.
But paying dues still is — and not just union fees. Over the years, Munir said she often found herself singing for free.