Race is on to become first elected Latino mayor in Mass.
Associated Press | 12/10/2008, 3:47 a.m.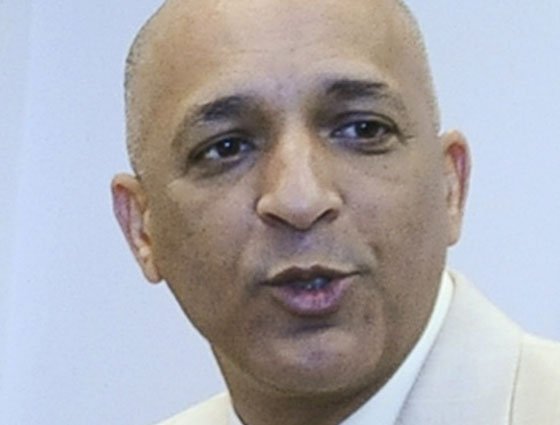 But even Lantigua acknowledged he had work to do to convince non-Latino voters. His legislative district is largely Latino and he hasn't been tested in a citywide race with a larger draw of white voters.
And not all are convinced that Lantigua is the right man to make history.
Lawrence City Council President Patrick Blanchette, who also announced he was running for mayor, said he has done a better job at reaching out to the city's diverse populations. A white councilor who has been taking Spanish-language lessons in preparation for the race, Blanchette said the election shouldn't be about making history but about doing what's right for the city.
"I have a record in city council that people will recognize," said the five-term councilor, who is close friends with Lt. Gov. Tim Murray.
Blanchette also added that Lawrence needed a full-time mayor, not just a high-profile ally on Beacon Hill.
"It's off base that [Lantigua] can think he can do double-duty," Blanchette said.
Former Lawrence City Councilor Israel Reyes, another mayoral candidate, said he's not deterred in also trying to be the first elected Latino mayor, even with the higher-profile Lantigua in the race.
"I'm going to yield to the voters and let them decide," Reyes said.
Nothing in the State House rules prevents Lantigua from holding both positions. In the past, other state lawmakers have also served as a councilor or alderman. But usually those other positions are part-time, according to state officials.
Padova said the Lawrence election is important also because previous Lawrence mayors have moved on to state jobs. For example, former Mayor Kevin Sullivan became transportation secretary and former Mayor Patricia Dowling resigned to become a district court judge.
Current Mayor Michael J. Sullivan mulled a run for Congress on the GOP ticket as allies touted his popularity among Lawrence Latino voters.
But like races in other Massachusetts cities with large minority populations, the outcome of the Lawrence election will rest on turnout, Padova said. In past Lawrence elections, some largely Latino precincts failed to vote in large numbers.
During the 2008 presidential elections, for example, towns surrounding Lawrence had voter turnout of 60 to 80 percent.
"Meanwhile, there was poor Lawrence with less than 50 percent turnout," Padova said. "It was like an island [unto] itself."
(Associated Press)