Arts
8/27/2008, 6:32 a.m.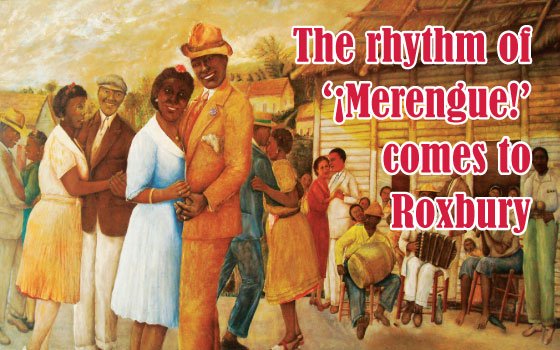 As a major portal for African American art work, the National Center for Afro-American Artists has a long history of showcasing work from the African Diaspora. Recent national exhibits have come from a variety of nations, including Jamaica, Haiti, Senegal and Brazil.
"When I heard that '¡Merengue!' was touring, I thought it would be excellent for the museum," said NCAAA museum director and curator Edmund Barry Gaither.
Bringing the exhibition to Boston took a year.
"I called (civic activist and founding director of La Alianza Hispana) Frieda Garcia and asked, 'How can we make this happen?'" said Gaither. "She reached out to the people on the planning committee to get it done."
Garcia put together a group of notable local individuals of Dominican descent to serve as honorary chairpersons on the Boston Merengue Committee, including author Julia Alvarez, writer-in-residence at Middlebury (Vt.) College; Pulitzer Prize-winning novelist Junot Diaz, an associate professor at the Massachusetts Institute of Technology; and Ortiz, the Red Sox' star designated hitter.
Museum officials said they hope to use the "¡Merengue!" exhibition as a teaching tool. With support from The Boston Foundation, the committee is sponsoring discounted admission prices for community groups and free tours for school groups.
For more information on the exhibit or to schedule a tour, visit www.merengueboston.com.